Here's a quick guide on how to get started with watermarking your photos on Watermark.
Step 1: Import your photos
Upload photos from your computer, or import any of your existing photos that live in your Dropbox, Facebook or any other platform. This step may take a few minutes, depending on the size and how many photos you're importing.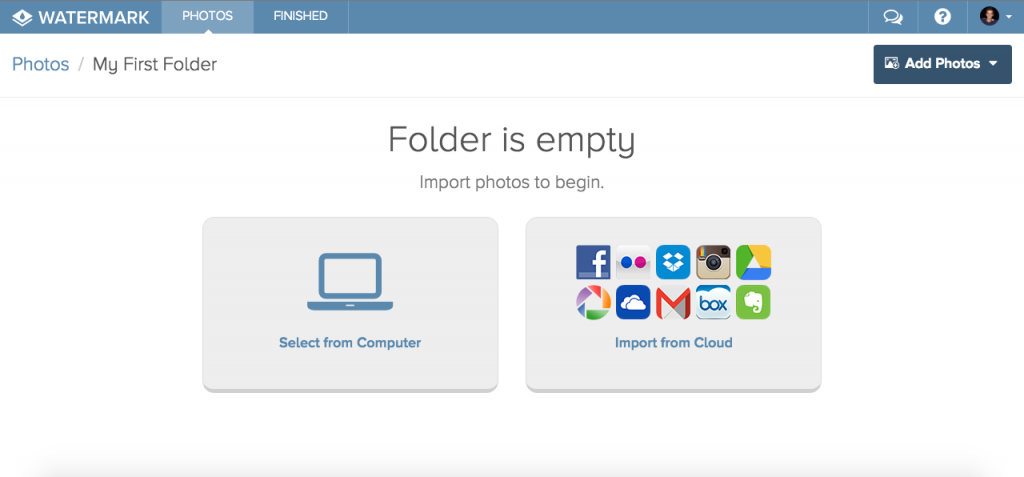 Step 2: Select photos to edit
Once your photos have been imported, you can begin editing an individual photo by hovering over the photo and clicking the Edit button. To edit all of your photos at once, click the Select All button and then choose Edit Selected.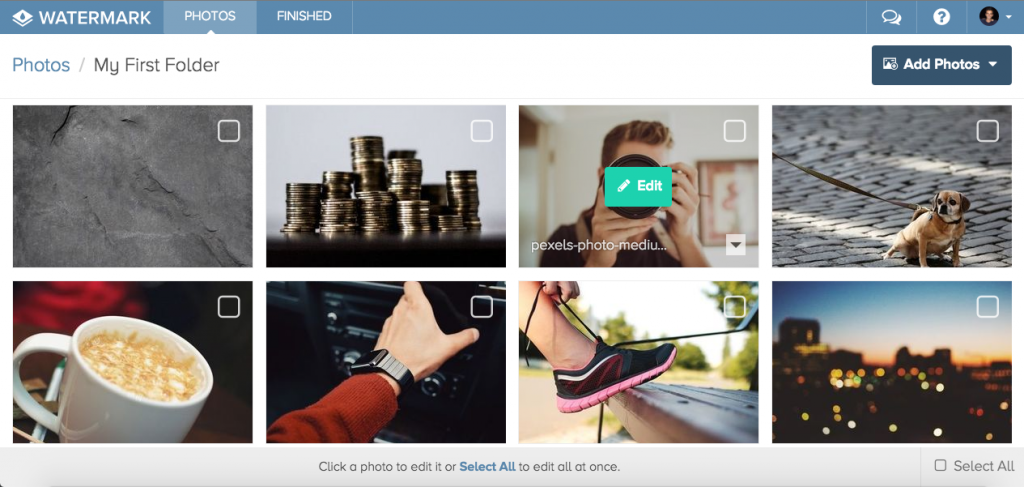 Step 3: Create your watermark / import your logo
If you don't already have one, you can create your own watermark using the Text tool on the bottom bar. To use your existing logo as your watermark, choose the Logo tool to import it.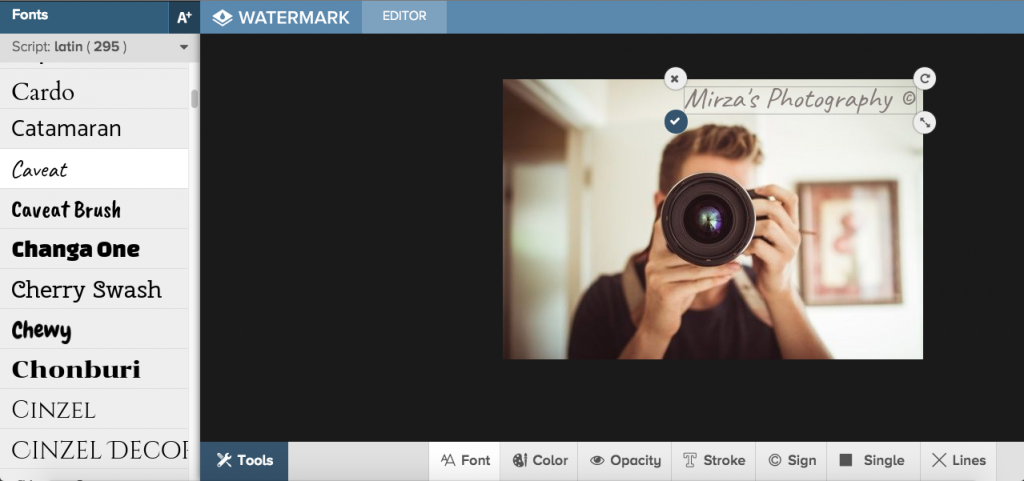 Here, you will be able to customize your watermark to your liking. Choose from hundreds of fonts, and design your watermark by changing its color, stroke and opacity. You can even add a copyright symbol to your watermark, or tile it across your photo.
Once you're satisfied with your watermark and its position on your photo, click the blue checkmark to apply it.
Step 4: Perform any additional edits
While still inside the editor, use the bottom bar to perform any additional edits. Place another watermark, or make any other adjustments to your photo such as cropping or resizing.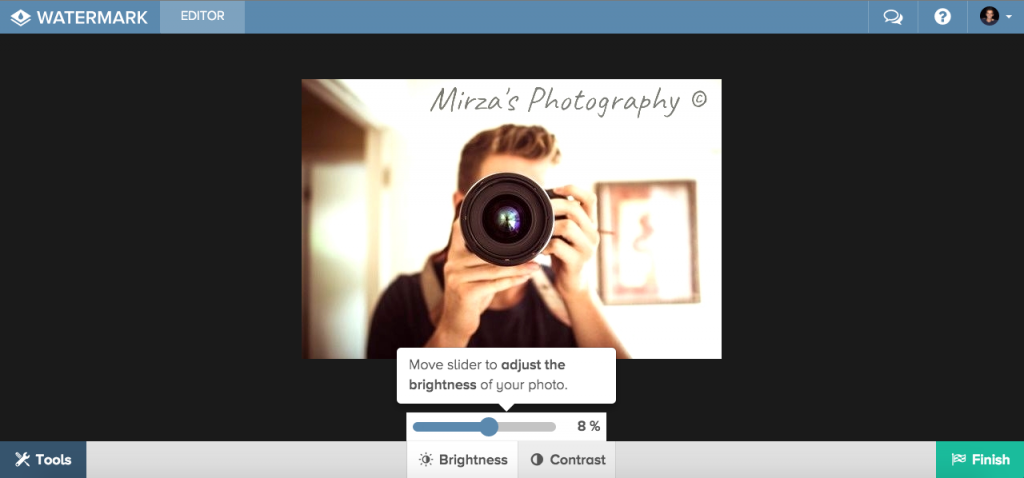 Step 5: Download, export, share your watermarked photo
When you're satisfied with your edits, click the Finish button. You will be able to download your watermarked photo back to your computer, or export it directly back to any other service, such as your Facebook account or your Dropbox.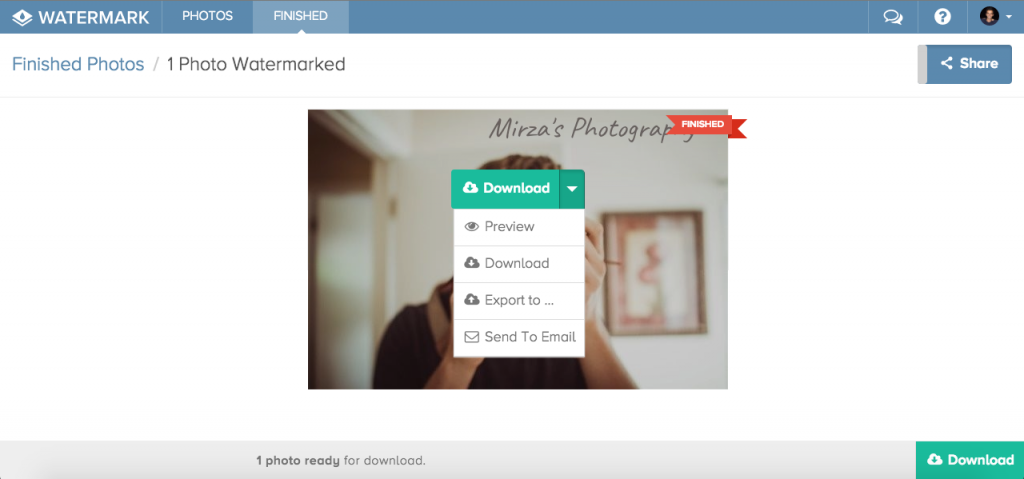 That's it! 5 easy steps and you're done. Start watermarking your photos now.