Watermarking your photos with your logo is not only an effective way to keep your photos protected from theft, but is also beneficial to building your brand. Here's a quick tutorial on how you can do this absolutely free, without having to download any software.
Watermark.ws is an online image editor that allows you to watermark and edit your photos. If you're unfamiliar, take a look at Getting Started with Watermarking.
1) Upload your logo
Once inside of the editor, click on the Logo tool on the bottom toolbar which will allow you to upload your logo.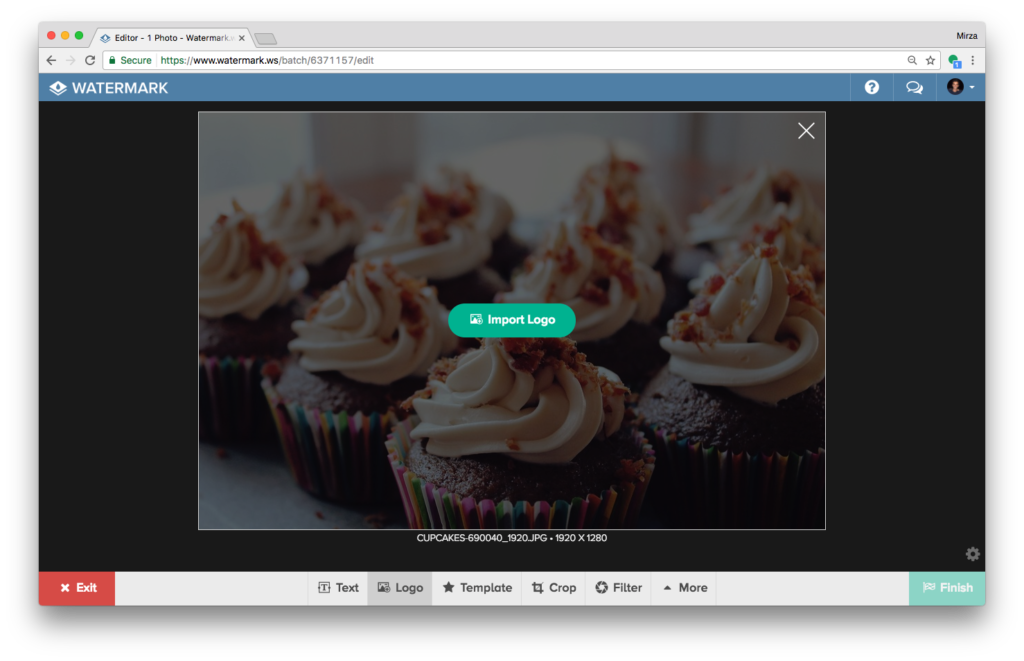 We recommend uploading a high-resolution version of your logo so that any resizing performed on the logo will never stretch it past its highest dimensions.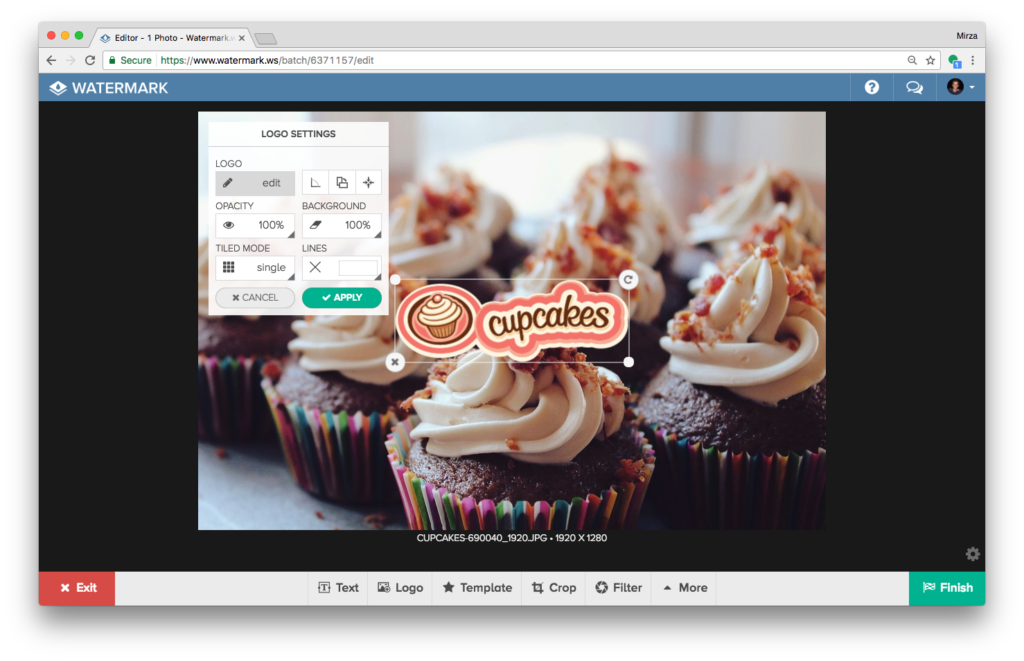 2) Strip the background color off the logo (optional)
If your logo is in JPEG format or is not transparent, you'll likely have a background color on your logo that you may not want to be seen. To remove the background, use the Background Opacity slider that is found inside of the Opacity option inside of the watermark settings panel.
In this particular case, the logo is already transparent so the background doesn't need to be removed. However, here's what that process looks like when the background is being removed: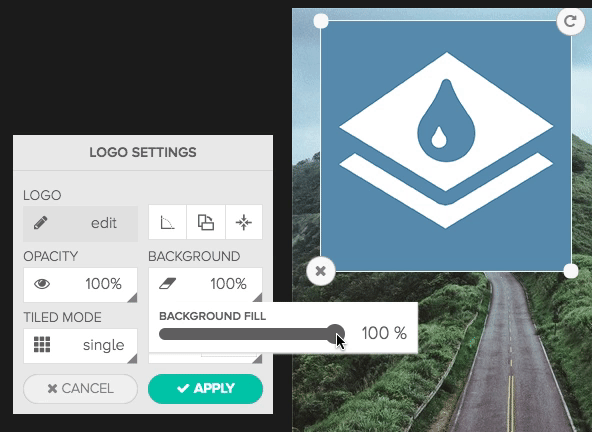 3) Position, resize and rotate your logo
Once your logo has been imported, you will be able to position it and resize it as you wish. Click on the logo once to display the resizing and rotation tools and drag the watermark into its desired position.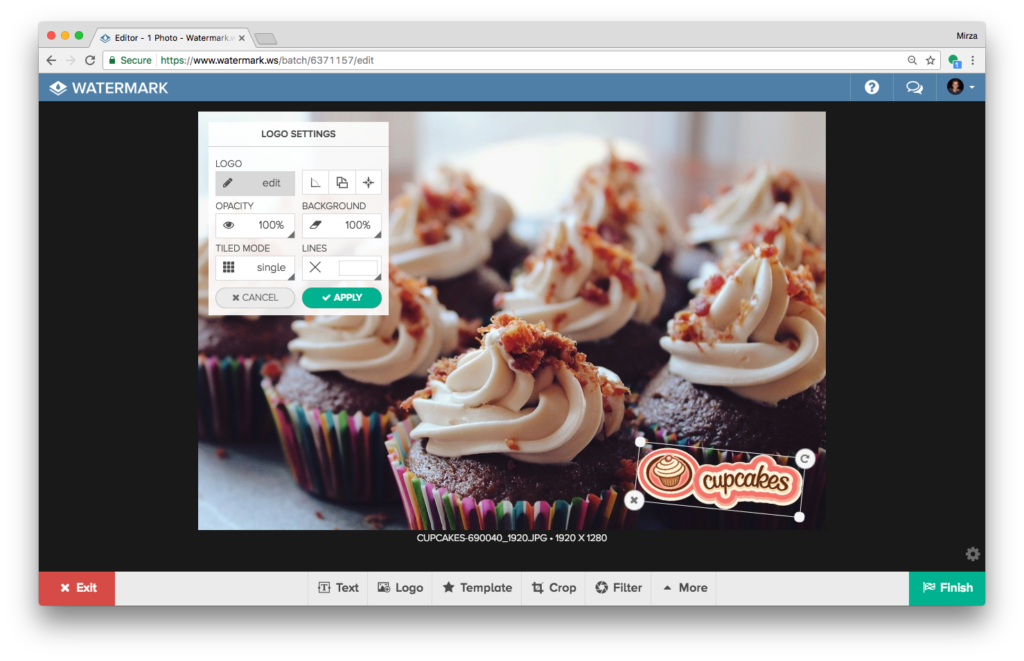 4) Adjust logo transparency
If you don't want your watermark to stand out too much, consider reducing the Opacity. This will make your logo watermark more transparent and make it more subtle within the image.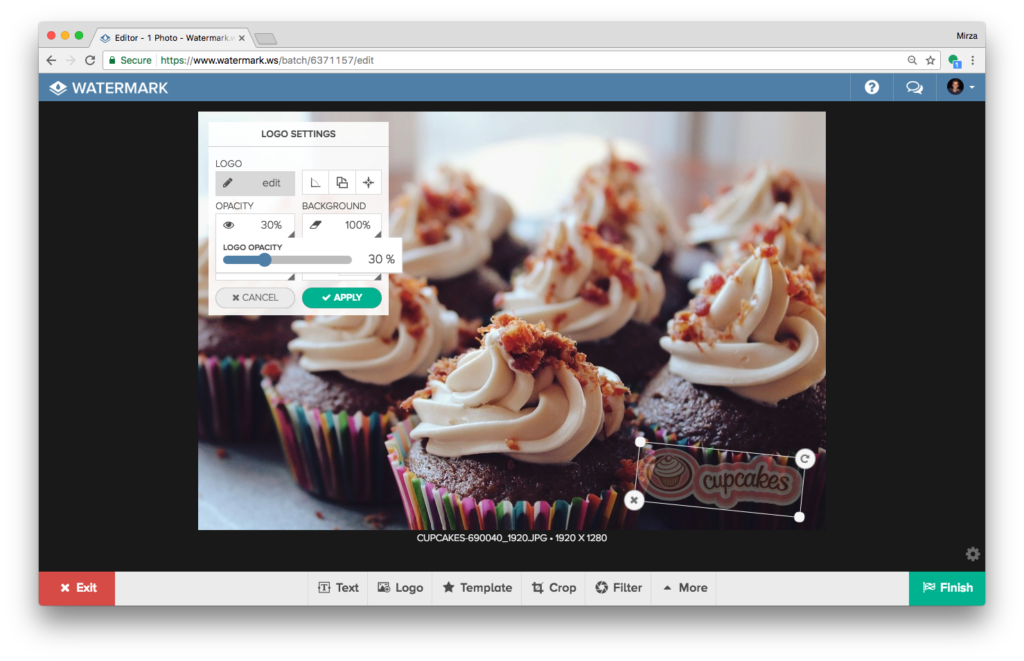 Once you're satisfied with where you've placed your watermark, click the Apply button to apply the watermark and continue editing, or the Finish button to completely finalize your edits.
5) Save your logo as a watermark template
This entire process can be skipped the next time you watermark a file by saving the watermark as a template. All of the watermark's settings will be preserved and you can access all of your watermark templates inside of the editor with one click.