Plenty of time and effort has gone into revamping Watermark.ws over the last year. If you're interested, take a look at what has changed and what's new below.
Fresh New Look
The first thing you'll notice is the new design, which has been completely re-done. We made sure it remained familiar enough to the previous version.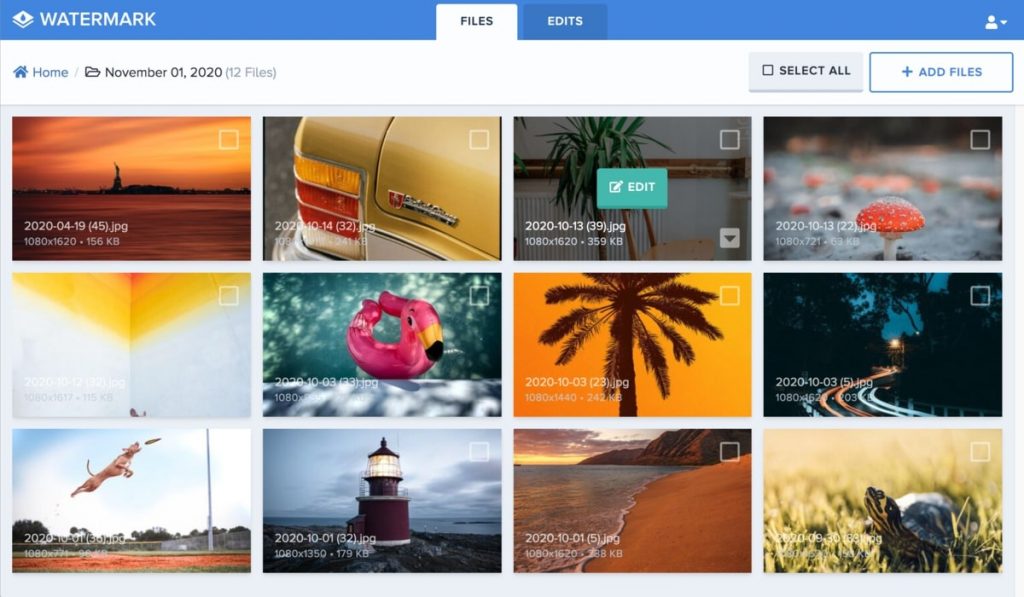 Brand New Editor
The biggest change comes in the Editor, which you can see below.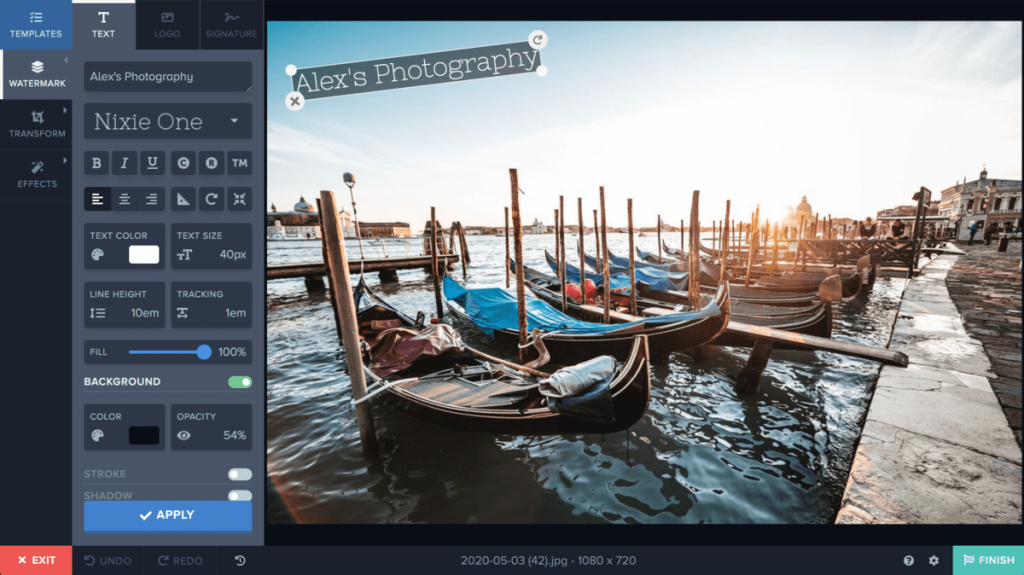 When editing in multiple files at a time, files can be accessed on the bottom of the screen. You can still easily navigate between files and make individual edits as well as apply operations on all files at once.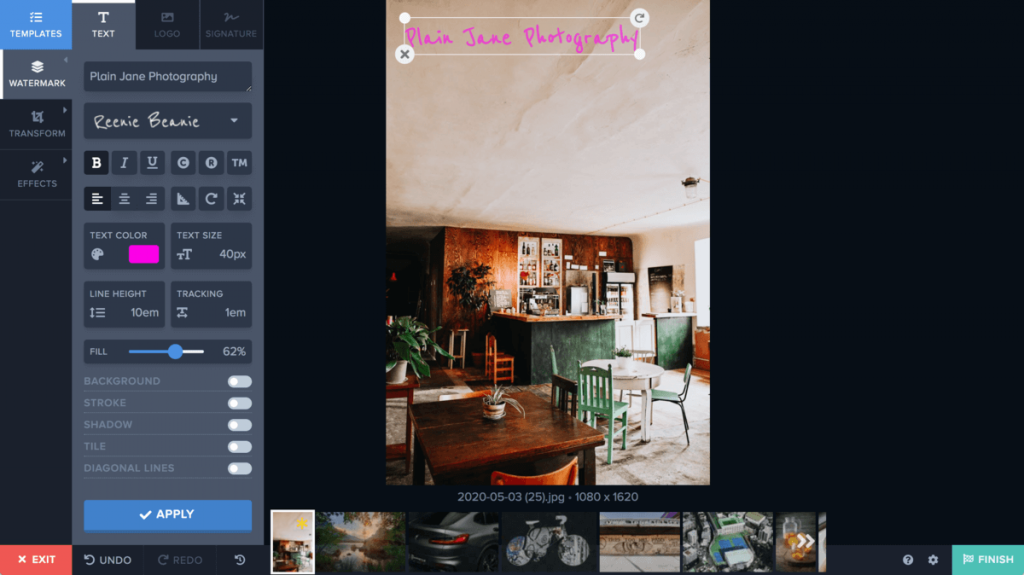 A new feature is the History log, we allows you to jump back and forth in your editing history in case you need to undo/redo your changes.
A few other smaller changes to take note of:
Flip operation has been combined into Rotate
Compress operation has been removed. This will be available under the new Convert operation at a later time
Importing from Facebook Pages has been removed
As before, you can still:
Create watermarks, including importing your logo
Edit many photos and videos at a time
Access your templates to apply operations quickly
Perform operations such as cropping, resizing and applying effects
More Powerful Templates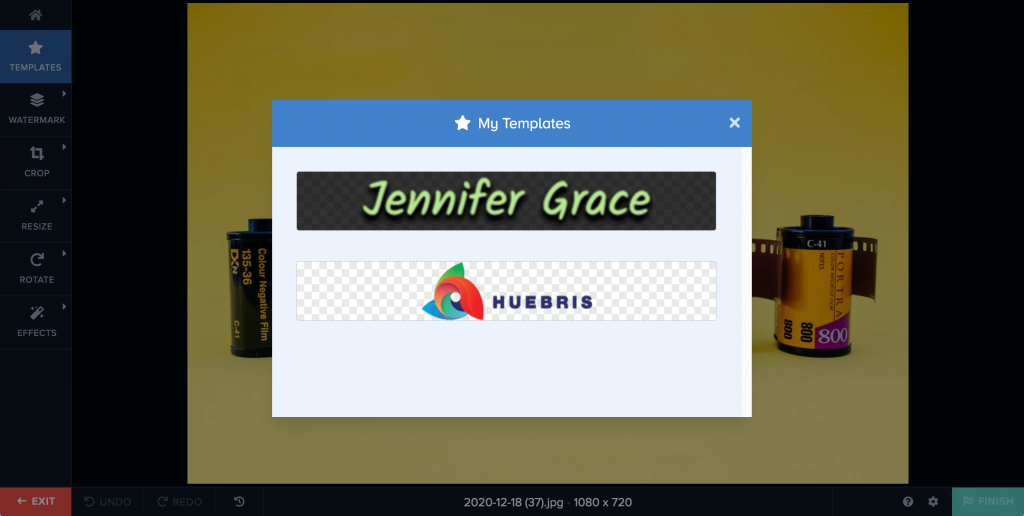 In the previous version, only watermarks could be saved as templates, which helps to speed up your watermarking process.
Now, you can:
Save other types of operations as individual templates, such as cropping or resizing.
Build templates that have multiple operations to automate your entire editing process.
Drop your files in & walk away: Apply your templates without going into the Editor, as soon as your files have been imported.
Better, Faster, Stronger
Behind the scenes, we've made numerous optimizations for a faster editing experience. This includes:
Pages load much faster
Applying an operation in batch editing mode is much faster
Video processing is faster and more reliable (especially for videos under 50MB)
Going Forward…
Please work with us as we sort out the bugs by reporting any bugs you encounter. We have plenty of more features to release in the near future, so stay tuned!